HEALTHTAC East Panel: Dining with Technology
by David Berman April 26, 2023
Source:  seniorlivingnews.com
Technology has altered the dining experience at senior living communities in recent years, allowing new options for customization and automation at each meal.
Three executives from top senior living firms spoke on technology in dining at the 2023 HEALTHTAC East conference on March 21 at the Trump National Doral Miami. Speaking in front of a sold-out audience, the panelists gave their perspectives on recent senior living trends during the 20-minute session titled "Dining with Technology: Improving Your Resident Experience."
Andrew Allen, Corporate Food & Beverage Director for Otterbein Senior Life, reflected on when his company was investing in their first POS systems. The POS company suggested IPads for servers to put in their orders, a concept that seemed so foreign at the time.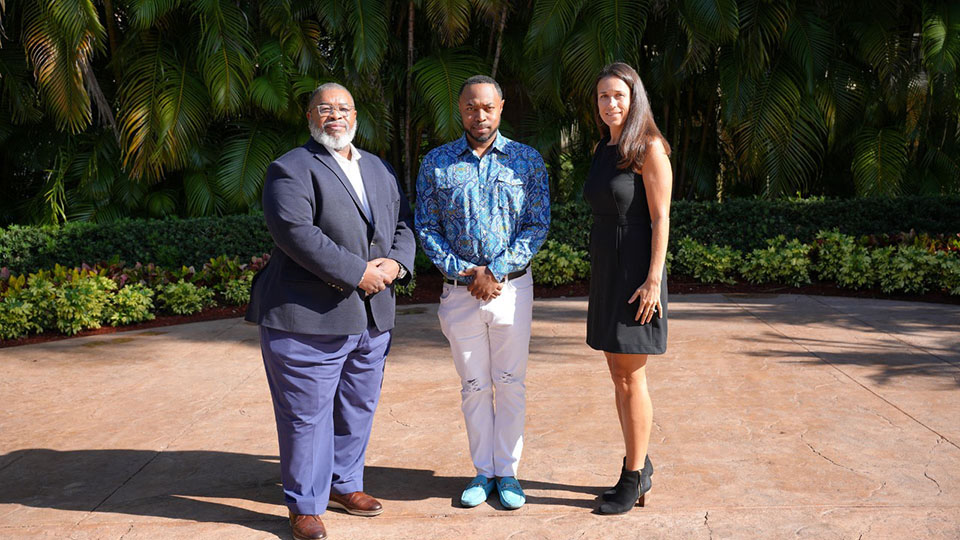 "That was probably the first big purchase I've made with technology as far as its high (correlation) with dining and beverage that was a huge game changer for us, especially when we have large restaurants and dining venues," Allen said. "It's not just about the residence, it's all about the staff. Your staff in dining are mostly younger employees who use technology. So the more technology I believe that you have with dining, not only would it make the seniors' dining experience better, but it also creates some type of fun atmosphere for your employees as well."
Katie Griffith, Principal for Bright Solutions, said incorporating technology for the dining experience also makes residents happy for the staff with whom they've developed relationships.
"When we're giving the staff tools to make their life easier such as robotics … they're seeing that the staff are not having to run back and forth to the kitchen," Griffith said. "They're saving footsteps for our wonderful team members that are out there loving on our residents. Residents love to see that."
The panelists went into specific technology they've implemented into dining. Allen said self-checkout kiosks, similar to what you would see in a grocery store, cuts down on wait times during busy meals. Elwood Conaway, Vice President of Information Technology for BHI Senior Living, circled back to robotics to talk about the serving bots they deploy on a few of their campuses. He said residents get "a really big kick out of" having a robot serve them dinner.
When implementing technologies such as these into living facilities, Conaway said training employees on how to use them is crucial. He said he always tries to find a "champion" at each campus to help push along any changes. This empowers individual staff members to be leaders in their teams while also giving the whole team a person to unite behind.
Allen cautioned to not go all in on new technology, as not all residents respond well to it. Having  a balanced approach that mixes human interaction with the ease and efficiency of technology can be the way to go.
"Technology changes," Allen said. "And you know, as the different generations come in, we have to know that. Right now, I believe we have multiple generations that are living in our senior living communities, right. So maybe the older generation right now is still (saying) 'you know what, when I come into dining, I want a waiter or waitress to take my order. That's what I'm paying for.' Whereas now we're getting some people who are saying, I like to do online ordering.
"Sometimes having more than one answer can still be the right answer."
The panel ended with a discussion on how to measure success after implementing a new technology. Conaway said he looks at how well and how often a technology is used.
"That's how I measure success is if everyone is using it the way it's meant to be used," he said. "So if it's, before we had it at 0%, and now we're using it, we're at 85%. And I can track that number. And for me, the key factor for me is 80-85%. That to me is a success. 50%, it's not really a success, it's kind of a waste of time, because we're not getting the true ROI out of what we spent the money on to make it happen."